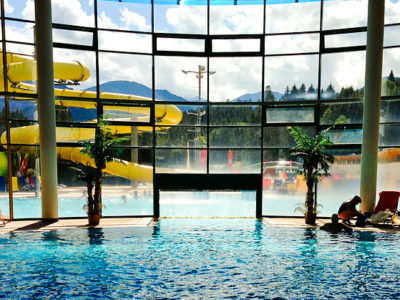 It´s located in Orava, near the border with the Republic of Poland. The water park has 9 pools. They all contain healing water from natural thermal...
Continue Reading
It includes outdoor pools with geothermal water and water attractions, where you can enjoy great relaxation. Indoor pools contain clear water which is constantly heated....
Continue Reading
After only 40 minute drive from the Guesthouse Centrum, you can relax in an all year round open water park. Tatralandia is great place for...
Continue Reading